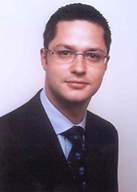 The 4th edition of IFE India 2006 opens next Thursday 7th December at Pragati Maidan. This years' show will be more than twice as big as the event in 2001 and 35% bigger than last year. IFE India has really taken off now and is recognised by food, drink and hospitality professionals as the best place to source new and innovative products from India and overseas.
Highlight of the Show this year is that the trade professionals will be able to do the tastings at the exhibitor stands also. The guided tasting will continue to be held in the tasting lounge in the wine pavilion. The Show offers a great opportunity to the F&B managers, staff and purchase people to taste a variety of wines. It offers the existing importers a chance to look at the new products. For the dozens of potential importers it is the time to locate a good source of wines.
This year, the Show is offering individual time slots to various delegates to choose wine tasting timingss as per their convenience to give their whole team the singular attention. IWA is also organising for the second time, a wine conference, 'Indian Wine market-International Viewpoint' where Ambassadors and diplomats from the participating countries will present their experience and aspiration. Senior hotel industry managers will also share their views with the audience; registrants of delWine are welcome to attend by writing to info@indianwineacademy.com .
The Show is organised by Montgomery International, London in conjunction with InterAds. In an e-mail interview with IWA, this is what Mr. Matthew Benyon, the Managing Director said:
IWA : You are organising the Show for the 4th year. What trends have you noticed over the years?
MB. Well, it has to be the massive interest and growth in wine, and I'm not just saying that! IFE India 2006 will host our biggest ever number of international wine producers, possibly the most ever gathered in one place in India. Sopexa, the French wine marketing organisation has a stand, as does Austrade- the Australian equivalent; and there's a whole Wine Pavilion to explore with wines from all around the world. Italy will also be noticeable with a big presence of ICE and a stand from Friuli , the Italian region growing fastest in popularity in India. Greece is also making an entry into the wine arena. Of course, our producers from Spain will be there like in every Show in the past.
IWA: How does knowledge of wine in India compare to other markets?
MB: IFE shows now run in 6 countries ( www.ifeworldwide.com ) and we have also organised the Russian International Wine & Spirits Fair. I can confidently say the knowledge of wine in India is developing maybe more than in any other market. Organisations like the Indian Wine Academy and newsletters like this go a long way to educate this growing market and IWA participation at IFE India again this year is a tremendous opportunity for wine and spirits professionals to keep abreast of the latest wines and trends.
IWA: What plans do you have for the future?
MB: I should have mentioned before that Robert Joseph of International Wine Challenge fame will not only be attending the show but will also give a Keynote Address on the first day of the show. The reason he's here is to launch the brand new International Wine Challenge – India , in partnership with us, which will take place at IFE India 2007. The International Wine Challenge – India, will be a fantastic opportunity for producers to win the prestigious accolades that will immediately propel their wines into the spotlight.
IWA: Many visitors are most keen to see international exhibitors with products new to India . Will there be more global brands at IFE India 2007?
MB: You are absolutely right. Feedback that we get from visitor-buyers is that, it's products new to the market that they come to see. That's why we work very hard to get international companies to exhibit and develop great partnerships with national associations. This year there are more than 70 international exhibitors from 14 countries with 9 international pavilions from Germany, Greece, France, Spain, Turkey, Korea, Australia, Italy & UK.
We already have 14 international pavilions committed to IFE India 2007.
IWA: Do you plan to attend the Show?
MB: Like every year I will be very much a part of the Show and would be glad to meet any one who wishes to meet me. I love India and this Show gives me an opportunity to meet some very nice people.